Once in London, I finished my shift and I was in a hurry to catch my night bus from Tottenham Court Road. I was at the bus stop when a young guy stepped in front of me holding his mobile close to my face.
It was a picture of a – I suggest his – penis. It's okay to be proud of your precious male part, but why do you think I want to see it, especially in this way of presentation? Is this the only thing you can offer to a woman, does it make you a man?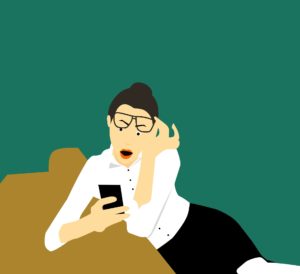 I don't understand the male behaviour when they send a picture of their penises before sending a photo of their faces.
Lots of theories are out there, but I – as a simple woman – cannot understand that. I'm not talking about when the man is in a na
ughty mood with someone and the two are exchanging superheated messages and erotic fantasies. As a part of that, I have sent pictures of myself and I will. I'm not a prude. And in this circumstance, I find it natural to satisfy someone's curiosity how you look or send a picture what kind of effect you make on the other person's body in that very moment on the other end of the virtual world. In long distant relationships, they are a different question, it's a reward to know that my partner is thinking about me even if he's miles away.
But these unwanted R-rated sexual photos from guys are the biggest turn off for women.
If you're a woman, have you ever received an unsolicited dick photo from a guy and thought, "What the hell was he thinking?" You're chatting with some guy online, you think it might progress to a date and then, suddenly there is a random picture of his penis with the meaning: I'm ready for you! Or if you don't answer their messages, they will show you what you're missing out in this way. 
It's surely not appropriate sexual behaviour or at least not when you want to get to know somebody.
I have to tell you dear Gents, those pictures are unwelcome. Most women appreciate a good body including the male part, but we are really turned on by the man's intellect, his gentleness and his strength. I'd like to know these qualities before he expresses himself sexually, not vice versa.
Something about this particular type of exhibitionism is really irresistible to some men. Of course, women are also curious, but when we ask for these kinds of pictures or when we are happy to accept them, we are already turned on by the man's other male aspects like the strength of character or intelligence. The female brain is wired in a totally different way than the male brain that's why men can be turned on easier by visually sexy effects. Dear men, for the women it works differently, please try to understand that! Actually, most of us can be turned off by receiving this kind of treatment. I wouldn't even want to know what these men think would be appropriate to send if we are in a relationship!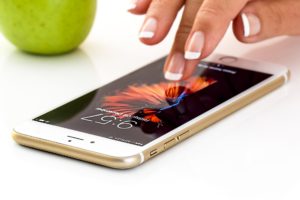 We live in an age of narcissism where many people believe that they are better than they really are, or sexier than they are.
Some guys out there are really into themselves and their phalluses, and they assume that the woman will be, too, and she will send a sexy picture to them in return. They might think in that way: "I showed you mine, now you show me yours!" 
Some of them are insecure about their penises and silently they ask for approval, others are uncomfortable to properly express themselves with words that they want to have sex with a girl, so they send a picture of their penises instead. Others use it as a form of sexual harassment.
Women do not find pictures of penises to be aesthetically pleasing at all. We find the whole man we like pleasing, not only his manhood. Men 
fundamentally misunderstand how most women feel about these type of pictures. And they truly believe it works.
(From the book Bedtime Stories from Stripperland)