I'm really on a deep level of understanding myself more and I made some amazing discovery. I realised what is my true problem in this industry. I'm way TOO FEMININE for this work! You think it's great, a stripper must be feminine. A feminine woman is more pleasure for the eyes. But it's not exactly the truth.
The woman seduces.
But this work is not about seduction any more. It's manipulation. How can we get more money out of the guy, how can we keep him all night in the club to spend more, how can we get some cash from him. Seduction? Ehh.. pure manipulation.
Now you think there is not a big difference between the two. Indeed it's huge! When a woman seduces, she places the man in the centre of her attention. When she manipulates him, the focus on the thing what she can get from him. In our case, that's his wallet. The man who belongs to this wallet?? Kidding, right?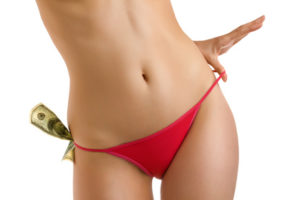 I'm fully aware that this is my work and I chose it. I make my money from this to pay my bills. But I can sense how it has been changed in the past years. A few years back we also took care of the person, not only his money. Now it's all changing. There are two kinds of game in the clubs. One between a manipulator and another manipulator. Both know that it's not true. The girl tries to get as much money as she can, and the guy plays hard to give. That's more like a business presentation about why you should buy a certain product. And trust me, there are girls who could teach some new view on marketing to the most difficult business sharks! Or the other game between the manipulator and her/his victim. Yes, it can be both ways. When the girl is faking real interest and the guy buys it. He truly believes that the girl wants to see the 67th picture of his dog on his phone. "Show me more photos but can I have one more drink?" In the other way around when the guy is paying to make the girl drunk in the hope he can get more from her in private if she loses control over herself. "I buy you champagne but you must have also a shot with me." But what if I don't want to manipulate or be manipulated.
Also, the competition between the girls is not a feminine feature. Competition is always masculine, aggressive, active. The feminine energy is passive. (I'm not talking about the way of behaviour.) Most of my customers like me because I'm more of a woman. Not only on the surface. Because I'm different than the others. I'm more feminine (again, I'm not talking about the looks) But these customers come to the clubs less and less – or they died out. They also don't want to participate in this game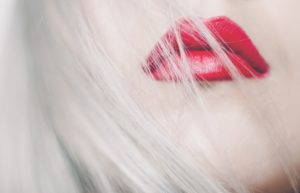 The feminine energy doesn't compete. It's not waiting for the man on top of the stairs to enter the club and jump on him faster than a rocket or doesn't want to push away the others just to be the first. The feminine energy is supportive, soft and helpful. But this is getting to be rare in this work. One night after we finished the shift, I asked a girl who was quiet all night
"Are you okay?
"Why do you ask?" asked back with so much aggression in her voice. She had no problem with me as we didn't talk all night. From me, it was just an innocent and genuine question. But for her, it was something offensive. Because she doesn't get used to that someone honestly cares. I do. If someone crying in the changing room or looks sad, I'm the first in the line to ask what's wrong. Honestly. I made good friendships because the girl could feel that I'm not faking it. Not just telling her a few conned "feminine" words
And that's why I can't stay in this business for so long – besides any other reasons. That's why I feel less and less successful because I don't want to be part of this manipulative world any more. You would say the whole world is like that. But in strip clubs, this manipulation is very intense. I have 2 choices left: wait until the night finally pushes away back to the sunlight or I decide to leave it behind by myself.