My job is to approach clients, I keep it in mind. But different men, different rules. Some don't even bother to be nice, when he sees I'm going to his table, just lifts up his hand in the air showing I'm not welcome there. Others are talking to me for long minutes without buying me a drink and then they are surprised why I stop answering them or apologise that I must go to work.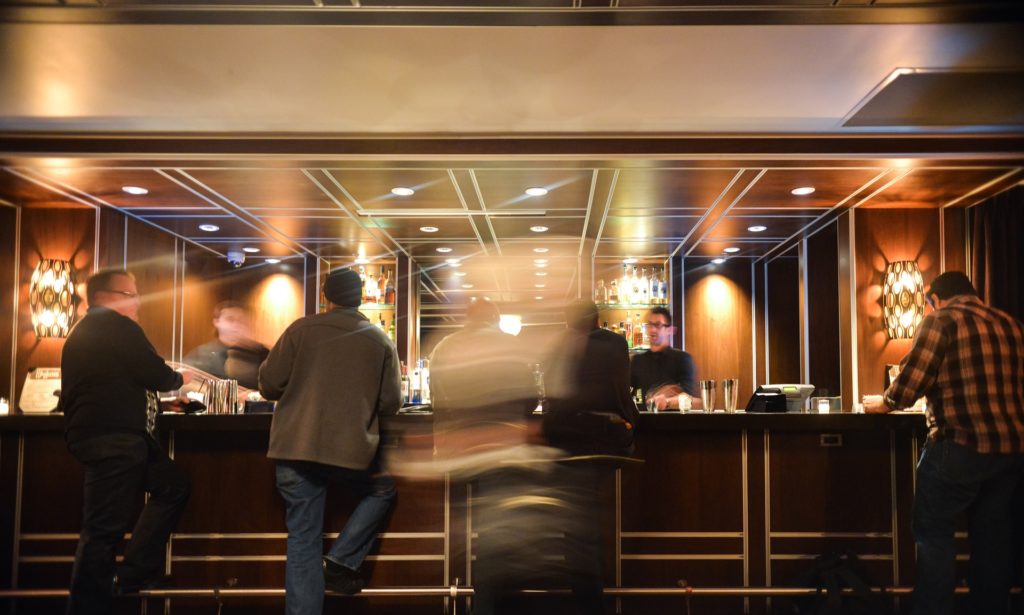 So let's see here what are the most behaviour of men in approaching a dancer:
The shy guy – He never approaches the girl. He is sitting alone or with a friend holding his drink. If the girl smiles at him, he's embarrassed. Usually, he waits until the girl goes over to his table. (I would say this is the most common type of customers.)
The self-confident type – He comes to the girl with a wide smile and speaks very loud. I'm his "babe" from the very first minute. He needs all the attention of all the girls. And he can be pretty upset if he doesn't get it.
The drunk guy – When he comes to you, you can't decide he comes to you or the girl next to you. He's walking in zigzag. And when he starts to speak, you can't focus on his words but a very bad smell from his mouth from the alcohol he previously drunk. If the girl can manage to take him into the private, maybe he falls asleep.
I've seen a private closed with curtains because a drunk guy was sleeping on the floor in an unbelievable pose. His only luck was that he spent enough money so the manager decided to let him sleep there.
These guys usually will come back the next day because they lost something.
The bachelor – He is not my favourite. He comes to the club in a ridiculous outfit in some country. South Africa is the winner, there I saw guys dressed up as a woman, Superman, a bride, the Pink Panther and the most popular was a baby outfit holding a dummy or some alcohol in a baby bottle. He usually arrives fucked up drunk with his friend. And usually, his friends have more fun than himself. In a lucky day, they ask for a special show on stage that usually ends with the poor guy being beaten up with his own belt. But lots of time they are annoying not to know what exactly they want.
The complete liar – He comes to you with a complete lie. I had a guy who said he is in the military but probably I have more muscles than him. And when his friend came over I asked him if he is also military and he said yes, I was just laughing. Unbelievable some guys what kind of lies are able to say just to impress a woman!
The desperate guy – Desperately needs sex. If he has money, he will offer a bigger amount to go for a "dinner" with him. If he is a cheaper type, he offers a smaller amount. Or if he's really a cheap one, he tells you he will pay you a dance only if he can touch you or you give him a handjob.
And our dream guy – He's polite and clean. Smiles at you and invite you for a drink. He knows what kind of place he entered and respects the rules. He doesn't need to spend a lot, but he knows we are there to work and he doesn't waste our time. If he doesn't like the girl, he is able to tell that politely(!) not like "I want a girl with bigger boobs"
Luckily you can find these type in clubs too!