"How would dancers feel about giving their sexual partner, or someone that they are in a long-term relationship with a lap-dance? If they would do a lap-dance for them, would they do a different routine to the one that they do at work, and why?"
"Do you think that dancers wear the same underwear at home with their partners as they would at work? Would they wear stockings, g-strings or heels?"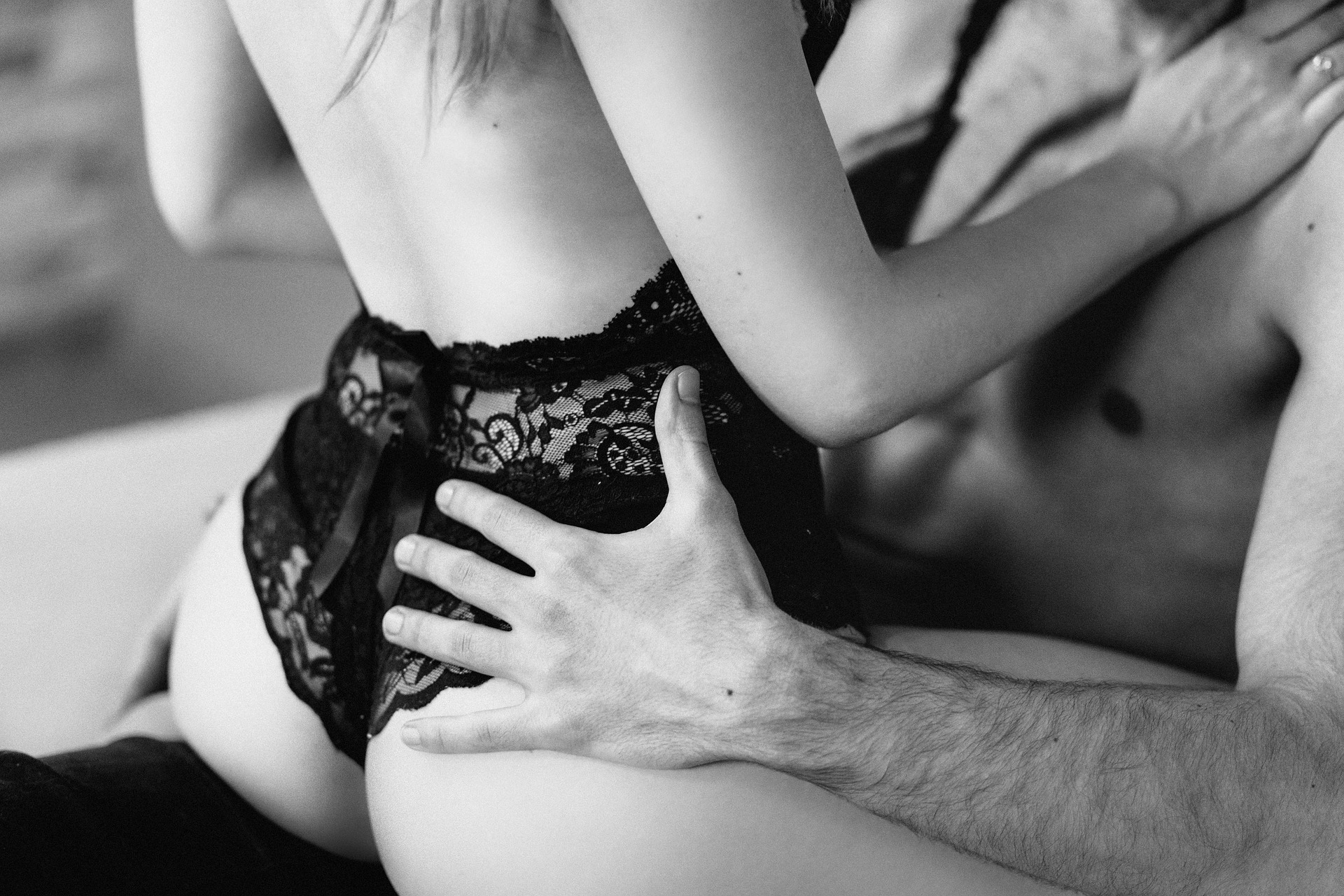 I can not talk about others. I only can tell you about my private sex life. I never gave a lap dance to my actual partner. Some might think a stripper in her private life has an intense sex drive and the knowledge of all the Kama Sutra positions, but it's not necessarily true. I know girls working in clubs and they are quite shy in private life with their partner when it comes to sex. Here I'm not talking about dating, usually my – not so serious – dates request to bring all those sexy stuff if they know I'm a dancer – one asked me to bring a pole and do a show for him. Of course, my dearest desire to carry 15kg plus with me on my date! Not to mention if I do a show, I get paid for it. Actually, it's a good filter if I can to take the guy seriously because he interested in me or he just wants some fun with a sexy lady.
For me, if I'm in a long-term relationship, I don't like wearing my work uniform during sex (even if I have a sexier one than the Metropolitan Police), unless my partner wants me to wear them. I prefer no stockings, no suspenders, no g-strings. A'la naturale. I don't want to feel I'm working, I'm not posing or teasing like at work, but I try to create an intimate atmosphere what I don't always do with customers. Probably it works for guys in the same way as they want to see me with no make-up on, and I heard often how sexy I am in my nighties or wearing nothing just a simple t-shirt. How strange that it works in a different way as it works for an average woman! They want to feel sexy and they're buying all those sexy lingerie sets with lace, silk, satin and God know what else, while I want to forget about them. For me, the sexy lingerie set is for Birthdays and Bank Holidays only. 🙂
Why would a guy prefer me being naked or wearing a t-shirt (especially if it's his) over some sexy lace? The sexy lingerie is just a big show off. It reminds him of the working girl on stage. He wants to see the woman behind the scenes. It gives him the feeling that I belong to him and only to him. Anybody can see me wearing a sexy set on stage, but only he can see me in my home clothes without ten layers of makeup. In this way, he feels more special.
You asked about the routine, what I would do differently. Even if I decide to give a lap-dance to my partner, kissing would be a huge part of the dance. I don't kiss every customer. And once we start kissing, it would lead us into a foreplay which is not what I do at my work. He would have access to the area on my body that is a big no-no for customers. Not necessary the private parts. I hate when a customer that I don't even know wants to kiss my neck, but I really enjoy when my partner does it and for me, it's a big turn on for example. And one more thing would be a huge difference with my partner: there is no time limit! No secretly watching the clock on the wall how many minutes left from the dance. Unfortunately, if he behaves badly, there is also no security there! 🙂 At work, I always have to be eager what's happening around me while with my partner I just want to get lost in the moment. And it's a huge difference indeed. I know, I'm a stripper. But such a romantic at the same time!