If anybody asks what was my most exciting erotic experience, I always start with this story. It happened in London for quite a long time ago. But I feel I have to add it to the blog before everyone thinks I'm an innocent person (and because lately I only wrote about the pure facts of my work). So let's talk about sex! Lately, I gave out only dry information about dancing on my blog, it's time to spice it up! So here are some saucy bits:
That was my first night in that club and I couldn't exactly figure out the rules.
In the interview, the manager told me it's all about hostessing (meaning selling champagne and talking to the clients) but the club was in the basement of a hotel. Whatsoever, he ensured me there is no sexual activity involved. I remember it was a Monday night, not so busy. I worked there with 4 other girls, they were friendly and welcoming. Our shift was almost finished when two customers arrived.
One older, bold guy, he was the boss and a young, handsome guy who was the employee of the old one. They were a bit tipsy as they had a company event and they didn't want to go home yet. So they ended up in our club. The old one knew the rules more than me – it was not his first time there for sure – and they ordered champagne for all of us. Bottles after bottles. The young guy was a chatty-box, quite intelligent though, the old one was funny. We really had a great time with them, they were easy customers. I thought so.
Not long before closing, the old guy disappeared with the manager in the back. I noticed that but I didn't think it was a big deal. Then they came back with a huge grin on both of their faces. And the manager called one of the girls who seemed to work there for a long time and he whispered something in her ears. We had more fun but we finished the last bottle and the manager told us "OK, that was it, we are closing". We went to the changing room, I went straight to my locker. But then I heard the others talking:
"Listen, they don't pay enough."
"Let's just have some fun!"
"I need the money."
"I don't fuck for that money!"
"OK, so we're gonna play with them for half an hour, but no penetration. I will tell the boss." and the girl left.
In a minute I understood what happened in the back, what was all the whispering about. The girls didn't talk secretly, but it was obvious I'm not involved in further business as I was a new girl and they didn't know if I would agree or not. Suddenly one of them turned to me: "I guess you're not interested. But we all go with the 2 guys to one of the rooms upstairs. Do you want to come?" Before I said anything, the girl came back: "They want all of us!" and looked at me impatiently.
I had 2 options: I get ready quickly and as soon as I can leave the place and get the next night bus home, or I can be naughty and have seven-some harmless adult fun.
Guess which one I chose? You're right, the next night bus left without me.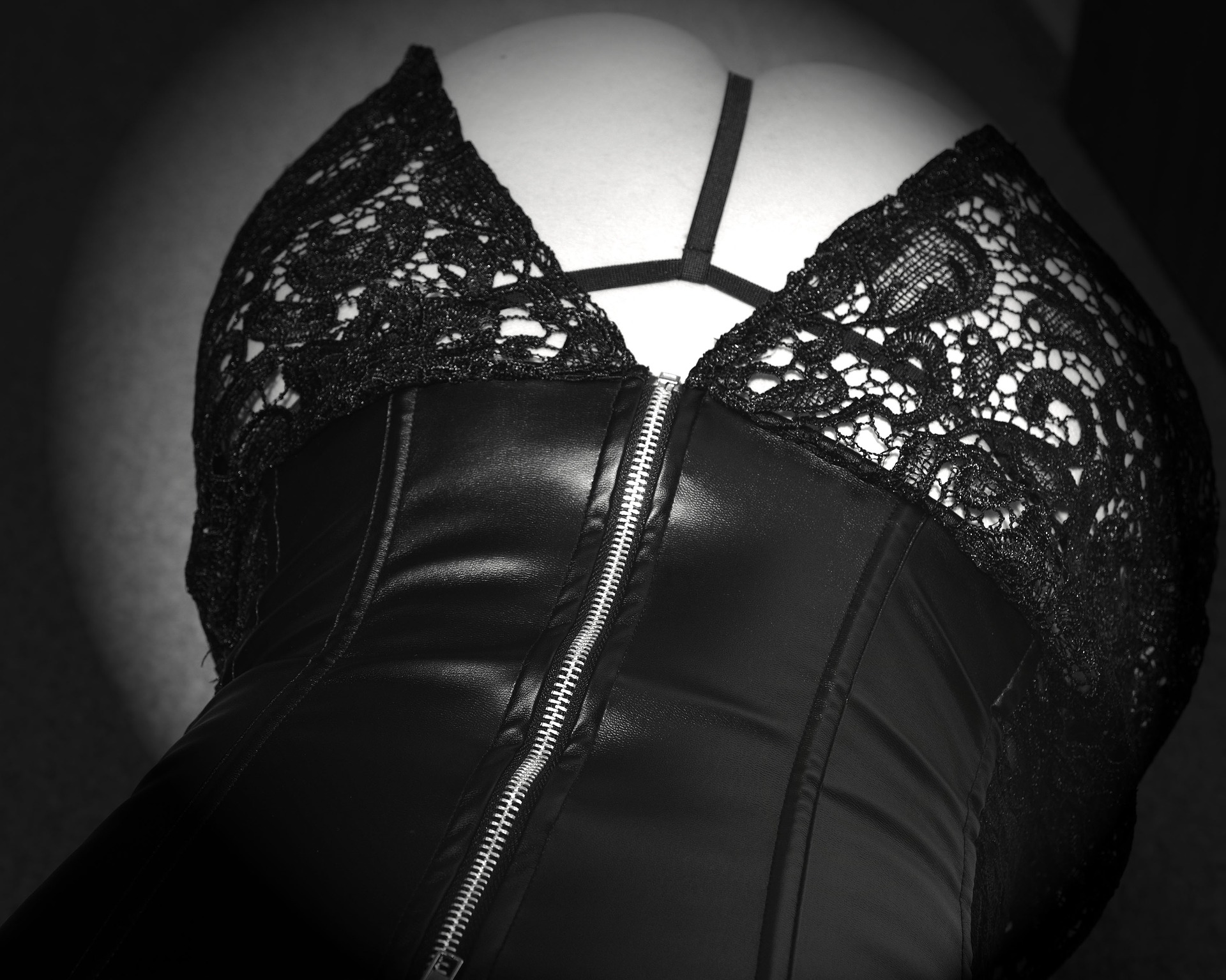 It was not about money. The girl was right, they didn't offer enough that I would have sex for if I'm a prostitute (I would fall into the high class and expensive category) If I remember well it was something between £100-150 each. The idea was already sick that the boss wanted to watch how his employee fucks a girl. But you don't have this opportunity often and me having a curious nature I couldn't turn the offer off.
The room was small and the girls were pros. They turned on the TV, it was some music channel and two of them started to dance in the middle of the room doing a small lesbian show, the other two got the guys undressed and then each other. I lost following what's going on around me when one of the girls went down on me. I realised later that I was the only one having an orgasm that night.
I was not forced to do anything, it was my free choice. Half an hour later the girls started to get dressed and we left. For other reasons, I didn't stay in that club for long, but until today I don't regret it. I don't even have a shame to talk about it.
What else can I say more: Welcome to my world of new experiences!