Here comes another confession from me. I don't consider myself as bisexual although at work customers often like to have fun with two or more girls that like each other also in a sexual way.
And it's always easier for the girls too to sit with one customer as they can get rid of the drinks easier not to mention easier to keep him (and his hands) under control.
So of course when a client asks me if I like girls, I would answer "Yes, can I introduce my friend to you?" In that case, I'm in the game, light touching and kissing make the moment more sexy and playful.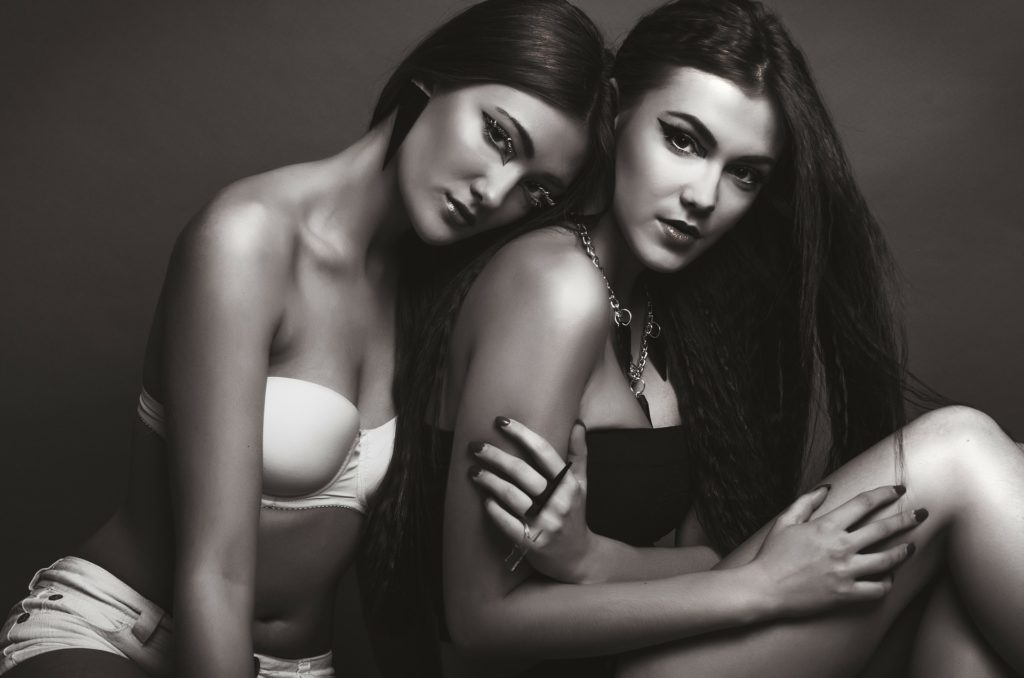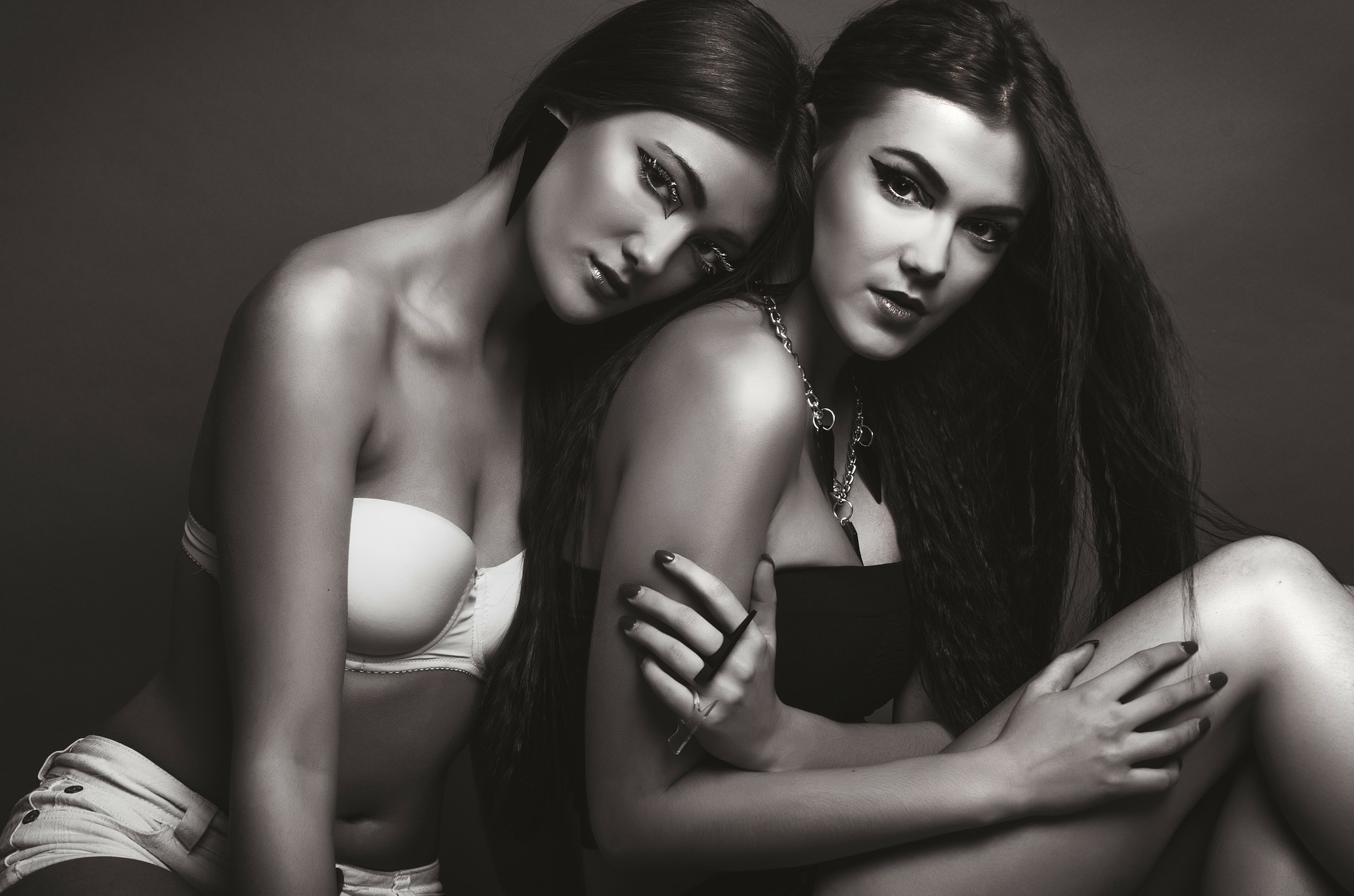 In private life, my curious nature has been already satisfied, so I no longer look for these temptations. However, it seems they still find me. But it's totally different when I sense an honest interest from one of my colleagues. I'm not getting easily embarrassed when it comes to flirt with men but when a girl is flirting with me it has a different flavour. Honestly, this still can embarrass me.
There was one girl in Belgium when she made her show on stage, she often tried to keep eye contact with me as she was making the show only for me. That flirtatious smile, winks and so on, you know.
When she got drunk her behaviour was more intense and more obvious. Even my friend, Giselle noticed it once and she told me "It seems I need to protect you from her!" True, she was a bit of an aggressive type, not my taste though.
Other time happened when I was in Cape Town. There is a rooftop sunbathing area for the dancers and with Giselle, we enjoyed spending the afternoons there as it was our escape from Europe's winter. Then I noticed that one of the girls from the club always appeared a few minutes after I arrived. She tried to talk to me but I was with Giselle – my bodyguard – and I preferred talking to her as we speak the same language. But the girl never tried to make a conversation with Giselle, only with me. Or if yes, it was about me, like "Where is Lindsay today? Doesn't she come to the pool?" Giselle made fun out of it, but I told her she was exaggerating it, the girl was just friendly (maybe lonely and she wanted to talk to someone, I thought.) But once I was having a pizza in the living room, it was more than enough for me and I don't mind to share my food with the people around, so I asked her if she would like to have a bite. We were talking for a while about the club life in general, the pizza was gone and she suddenly offered me a bottle of wine and I was invited into her room. Yapp, Giselle was right! I rejected the offer although she was very pretty and such a sweet person, I had no interest in her in that way.
My latest admire is also one of my colleagues. You know it's nothing more flattering for a woman than another woman's honest compliments and desire to get to know her better which goes beyond sympathy and friendliness. I heard from lots of men that "You're gorgeous, you have a beautiful body, you're beautiful, blah blah" But when this girl told me "Lindsay, your body is just perfect!" with sincerity and a genuine smile, it made me blush. That night she had her regular customer and somehow she managed that I got invited to the table. We had bottles after bottles, the champagne was flowing and the air got more and more intense between us. At one point I realised the roles were changed at the table and I got entertained by my colleague instead of the customer. He sat between us and the girl bent over him to reach out my hand and caress my tights. "I never touched such smooth skin!" The guy just laid back and enjoyed the situation – and paid for our drinks. That night she was clearly trying to seduce me.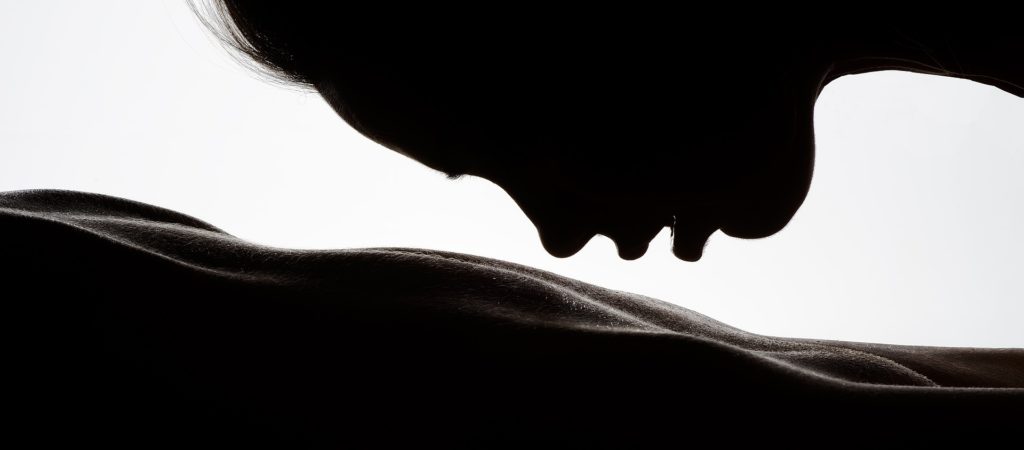 When we finished the shift, I went to the back door to leave the club. She came after me to say goodnight and she kissed me on the lips. A sweet, gentle goodnight kiss. Nothing more as I didn't give her a green signal to go further.
Although nothing happened between us, the situation made me smile. She's like a doll. Really. A beautiful woman with a kind heart. It's actually a very satisfying feeling to know if I change my interest in women, I could have such a beautiful lover that most of the guys just dream about.