There is no way that once I'm working in Macau and I don't go to HK! Macau is also a small place and I visited all the sightseeing spots I wanted. I can not count how many small Chinese temples I've been there! And I went everywhere alone. I only took my camera with me. Even I climbed up to the lighthouse in the pouring rain because the cable car to the top didn't work. But it was worth it, the view of the city was amazing from there! Even in the rain.
So I decided to go to HK as well alone. I checked some site before about the transport and the timetable of the ferries. I planned to go around noon, sightseeing and then watch the Symphony of Lights laser show at the Victoria harbour and after come back to Macau. But no strict program.
I arrived at the HK-Macau ferry terminal. I went outside. I had no clue which bus should I take. In HK when you don't know the places or you don't have known where you are it can be difficult. I only knew that first I want to go to Lantau Island to the Buddhist monastery. The timetables of the buses looked strange there at first sight.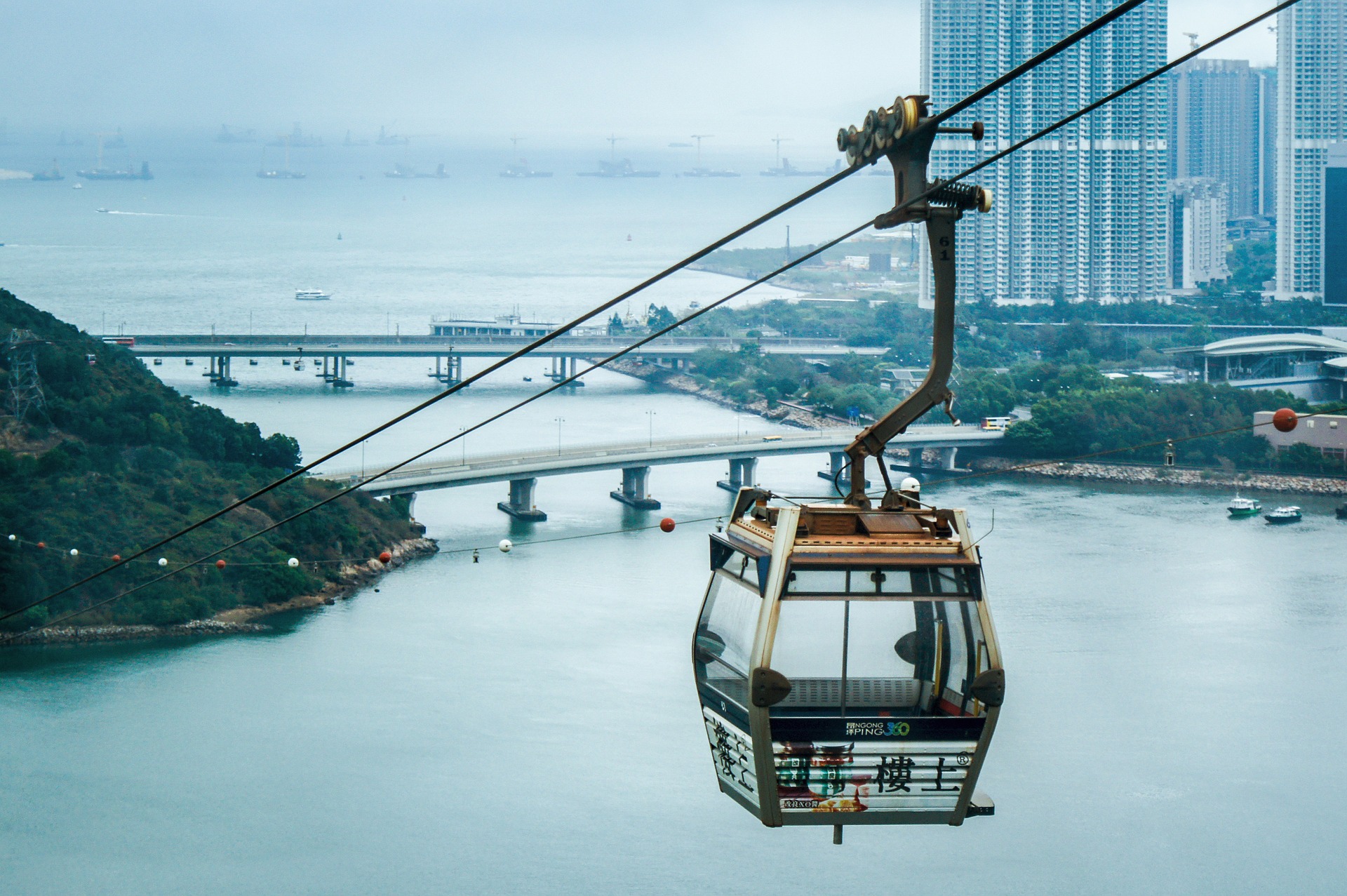 In Macau, I've learned how to use them, but even my Chinese manager was impressed because he said it's complicated. Well, it was not so complicated for me.
I hesitated a bit but finally, I took a taxi instead of the bus. I didn't have much time to waste on figuring out which bus goes where. So I arrived at the cable car to the monastery early afternoon. The queue was huge to get on! But once I'm there I will take it even I have no more time to see other things. Here is the biggest Buddha statue on Earth which looked nice in the pictures. While I was queueing I couldn't decide to pay for the guided tour or just go individually. The guided tour contains a tour of the fishing village nearby. I was thinking pros and contras, what I have time for, but when I went to the counter I just paid for the tour.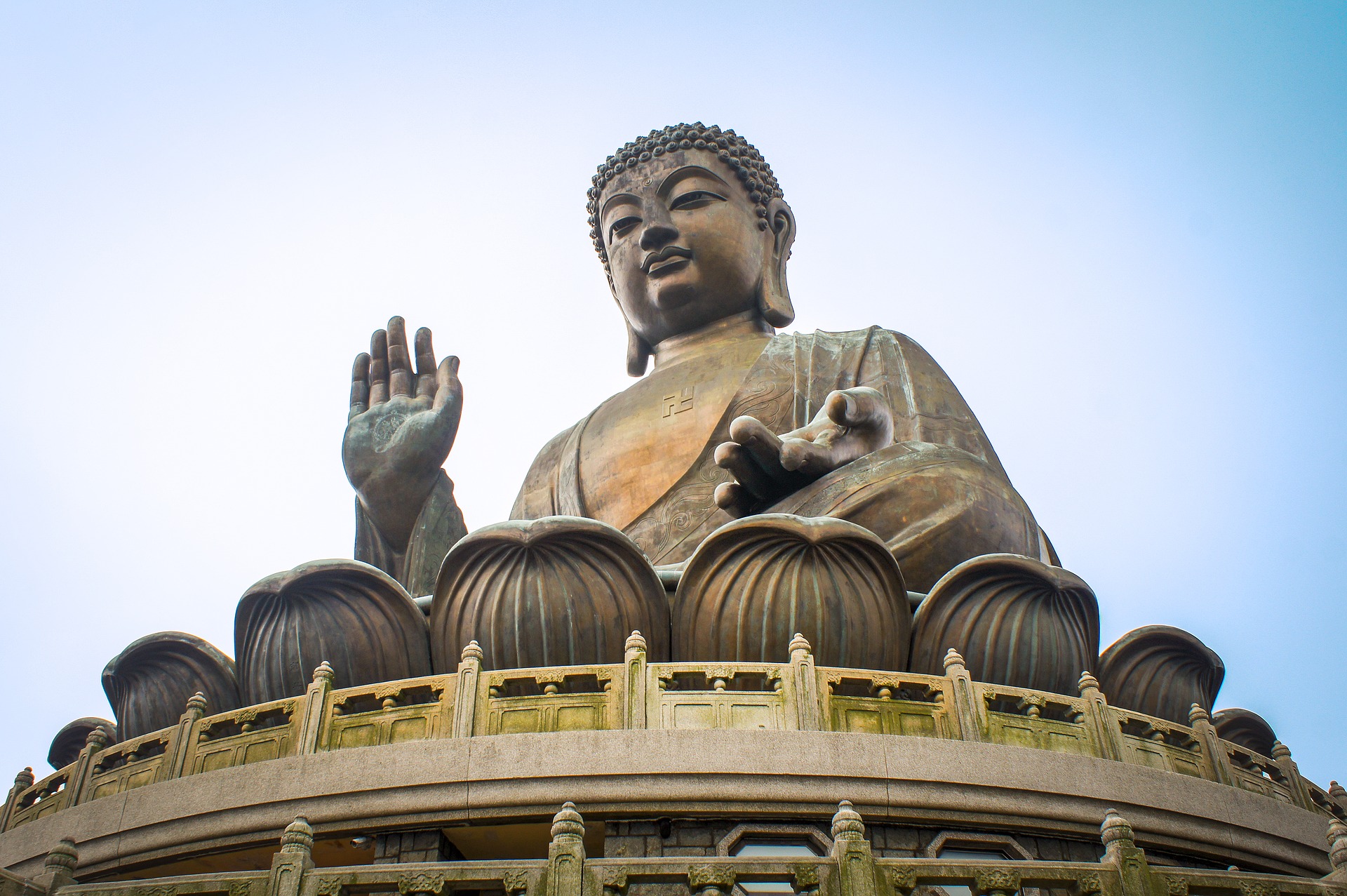 I didn't pay much attention to what the tour guide said. I was alone with my thoughts and with my camera. I quite enjoyed being alone that day. End of the tour the group had a Chinese kinda afternoon tea. Two guys came to sit at my table. When we've got the drinks I wanted to be polite so I said Cheers! to them. We started to talk. They were from the Czech Republic. One is working in Macau but staying in a hotel in HK, and the other guy was his brother just for a visit. They told me later they have a drink in the harbour, they also want to watch the laser show and they also come to Macau after. If I want I can join them. Of course, I wanted! As more as merrier! They know how to use public transport as they are more familiar with the place! We took the subway and the guy didn't even let me pay for the tickets. He gave me his Octopus card to use and he paid for his own tickets. How nice! Later we had a little bit of trouble to find the place where they wanted to go. To find the right taxi there is crazy! We were on Kowloon island and all the taxis we found didn't want to go HK island saying they don't know the place. (In my opinion, they were just lazy to took us there.) So we decided to go to another bar with a view of the harbour. One more guy joined us later. And of course, we watched the show and we had a few drinks. I started with mojitos, but I was with Czech guys, so it's a must to drink beer with them. And it was a nice evening, not hot but not chilly at all, it was nice to have a few beers on the terrasse. I was there with 3 total strangers having fun. I even told them openly that I'm dancing in Macau. It was the case when you can show your true yourself because their opinion didn't count as much. Probably you won't see them again.
So we had drinks and then they started to order food, we basically tried everything from the starter menu as it was a bit late and the kitchen didn't take big orders. Drinks, food, more drinks, more food, drinks again.. and they didn't let me pay even one round. And we had a good laugh.
It was quite late so we went to the ferry. None of us had a ticket.
The guys went to the counter and they came back with 3 tickets. Business class! I didn't want to accept it but they didn't take the money from me.
On the ferry home, we didn't talk a lot but very soon we were sleeping on each other shoulders.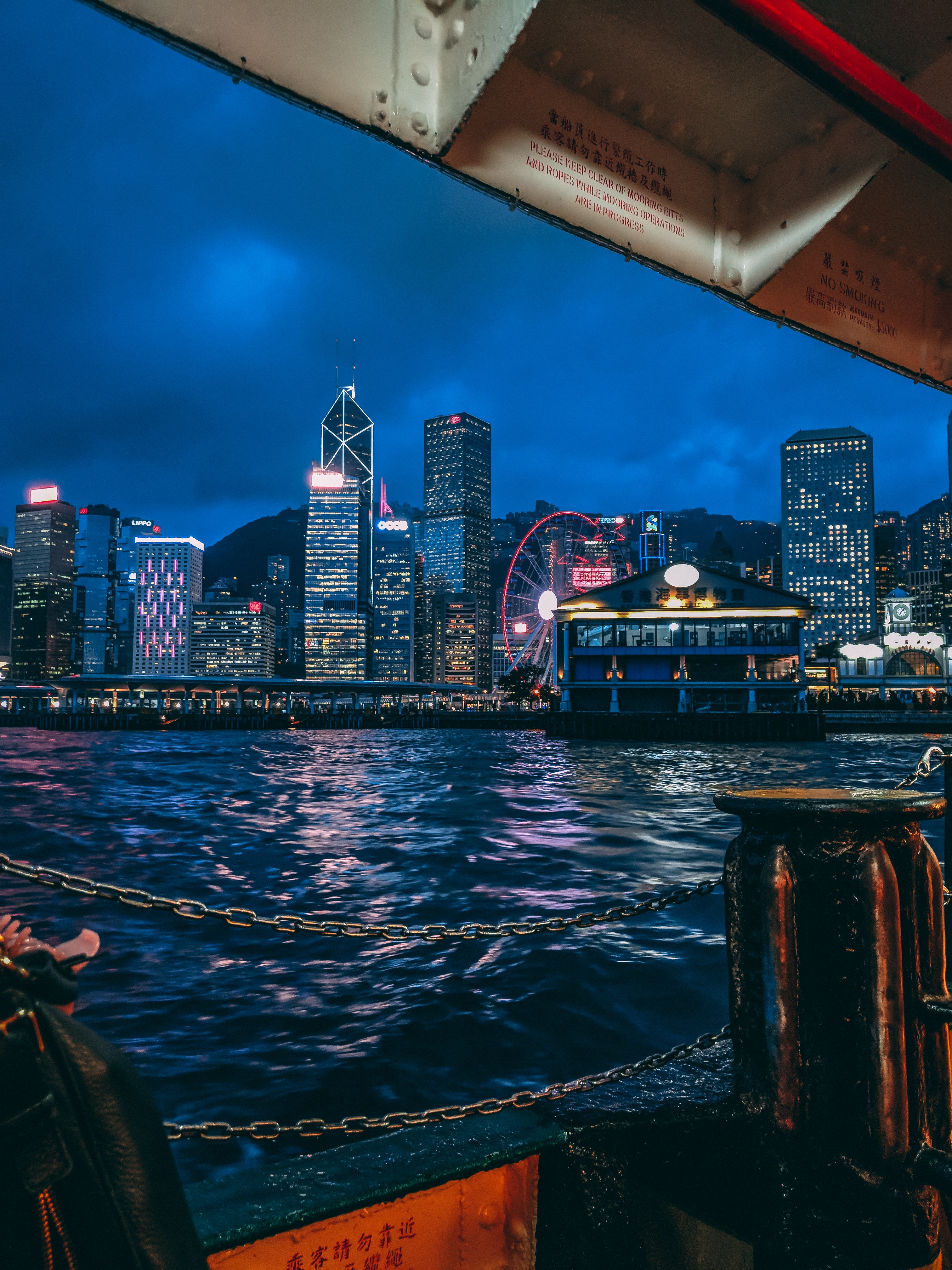 So that was my short story when I went to HK alone and came back with 2 friends. It was after midnight when we arrived and they wanted me to get home safe. Even their hotel was not in my area, they caught a taxi and they took me home first and then went to the hotel. And before you ask, there was not a single offer or anything behind. The guy who paid everything even told me he's happily married and he doesn't go to strip clubs. But he was more interested in how it works. Why we choose this life? Is it only the money or there is another reason? How we apply to the club? Accommodation? I think that was the first moment when I had a clear idea about writing a blog. Lots of people who are not involved in this business can not imagine all these. And they don't meet often a girl who doesn't keep it a secret and who is able to speak about it freely.
Myself, I'm still learning not to judge people. As also learning to care less about being judged by someone. And these friendly random strangers were a good example that I don't need to feel ashamed and to lie about my work and the way I chose to live.