Someone asked me what was the most unexpected thing for me during my stay in Japan. Well, I never thought I became a friend of a yakuza. We all hear the stories about them but get close to them is a different story. Even Japan is more and more open, their world is still closed from Westerners.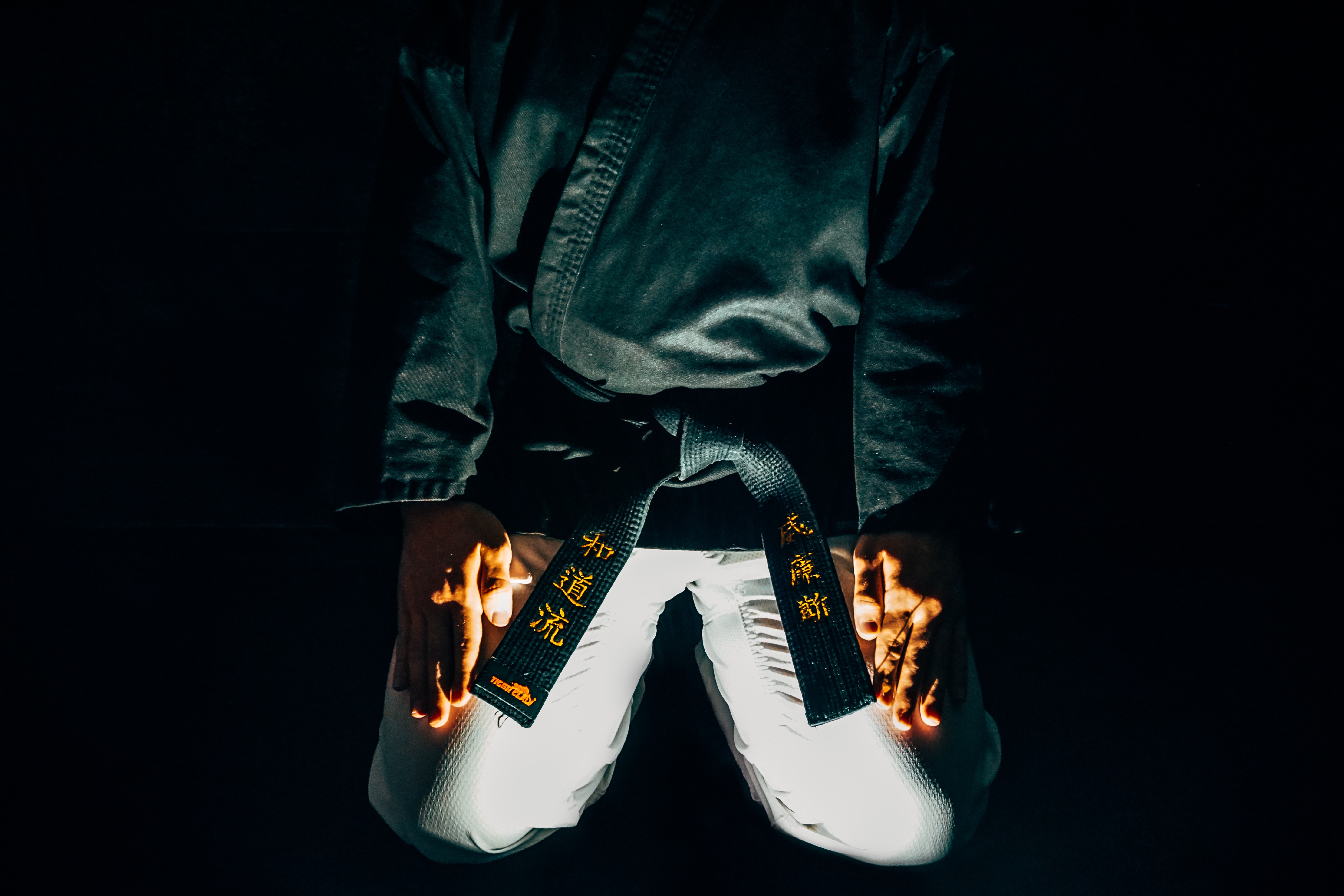 But let's start at the beginning. I was in Japan a year ago, in Yokohama. (There are other posts about the work there, here I don't want to repeat myself.) He arrived at the club as a normal looking customer with a friend of his. He requested me and I didn't suspect anything besides he was a tough looking guy. We were chatting, joking and I was impressed because he spoke quite good English and we could hold an interesting conversation about Japanese culture, not the usual "Kiss me!" or "What colour is your panties?" We were talking about samurais and the old days of Japan.
On his shirt, it was the top button open and I spotted the tattoo on his chest. That moment I knew he's a yakuza. Of course, little curious me, I asked him to show it! He showed me the photos of his fully tattooed back and sleeves on his phone, actually, he didn't even try to hide his identity. Doesn't it exciting to hear all those stories and now I'm sitting with someone who holds the key to that secret world? As he told me, he doesn't give as*** about foreigners' opinion, but of course, he's not that open amongst Japanese people. I didn't want to interview him but I had lots of questions in my head. But after that night we didn't see each other soon.
I almost forget about him as the Sakura arrived at Yokohama and I was keen to arrange a photo shooting with the cherry blossoms. It's a very exciting time in Japan, everyone goes to the parks watching the flowers. I was lucky to find a talented young photographer and we went to a park one afternoon to take the photos. We finished quite late and I asked him to escort me back to the club because I was still not familiar with the place and I didn't want to get lost and be late for work. It was everything fine, I arrived on time and I was still buzzing because I was sure the photos we took are excellent. But as it was expected, later my friend who was also my promoter in the club asked me:
"Mama-san asks if you have a boyfriend!"
"Boyfriend?"
"Because one of your customers saw you with a guy afternoon. He called the manager (who was on her holiday in Thailand), she called Mama-san and Mama-san asked me and now I'm asking you who was that guy?"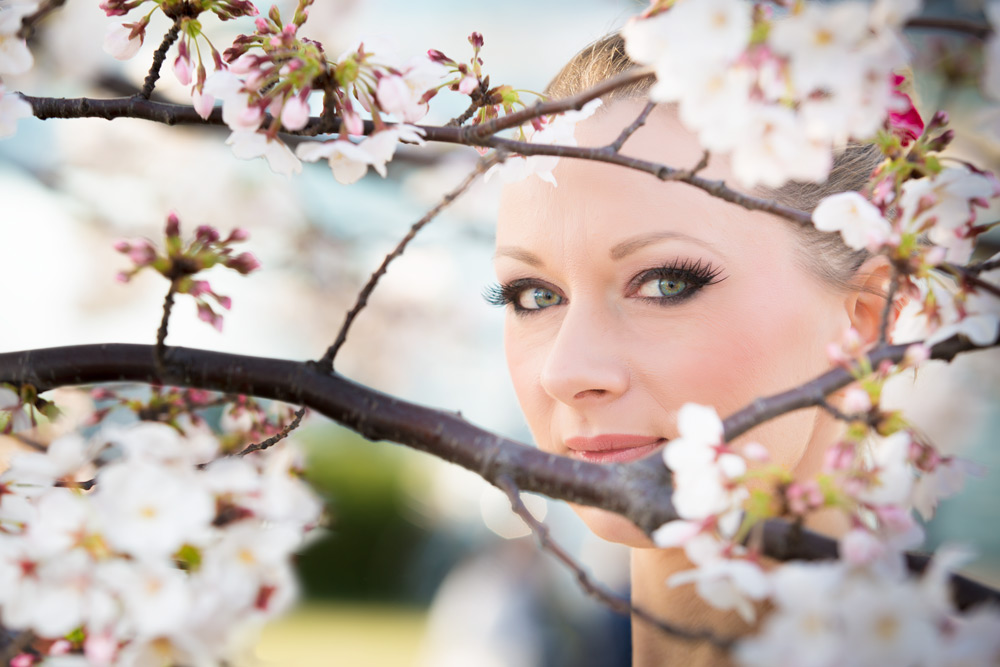 Yeah, a guy with a suitcase, a camera and a huge tripod! I told her he's a photographer and we had a photo shoot. Of course, I got a lesson that I shouldn't meet with young handsome Latino guys because my old Japanese customers don't want to request me after. But I had no idea who could have been the customer who saw me, or to be totally honest, I didn't care that much. (I think they knew but didn't want to tell.) Later on that night my yakuza friend came to the club and requested me. I immediately knew it was him. Such a coincidence, I haven't seen him maybe 2 weeks and all of a sudden he shows interest in me! Ah, some men are so simple! I told him the story about the photographer and a crazy customer who disturbed my manager on her holiday with such stupid questions and I pretended to be upset about it. Until today he's saying it was not him but his friend 🙂 Whatsoever, I was laughing on it.
After work, he and his friend invited us for breakfast. We went to a traditional Japanese place where you must sit on the floor. I was wearing a dress so I didn't really feel good about it. He noticed and took off his jacket, and covered my legs with it.
"Now you can sit comfortably!"
During breakfast, I was secretly watching him. He's a yakuza but he behaves like a perfect gentleman! I was impressed. Another day after work he took me to a park. We were sitting under hundreds of cherry trees (the whole scene felt like we're sitting in a huge cloud of pink flowers) and he talked about what the cherry blossoms mean to the samurai spirit. It was so dreamy and I felt safe with him. I started to see him after on a regular base and I spent my days at his place. Obviously, at work they didn't like it, long story short, they asked me to choose between him and my job. At work I was already stressed so without hesitating I told them:
"Ok, no problem, I book my ticket home."
Not because I was in love or I planned my future life with a yakuza (Well, I must think twice if I want to be with a guy who keeps a gun in his wardrobe..) but more about the principal they pushed me to the wall to decide. But I didn't regret my choice. After he offered me that I can stay in his place, so I stayed 2 more weeks in Japan and we visited several places around Yokohama. I think I've seen all the shrines of Kamakura, and trust me, there are a few there! (We were together 24/7 and two strong but different characters under the same roof, of course, it led us to some fight. I told him it's like I got a ticket to an emotional roller coaster with him and it never stops. But about that, I will write later.)
But most importantly we understood each other perfectly. I felt we're both on the periphery of the community, he's a yakuza, I'm a stripper, we're wearing the same kind of social stigmas. Until today we talk a lot on the phone. And every time I complain about my current job or the girls I work with, he always offers his gun sent by DLR to me! 🙂