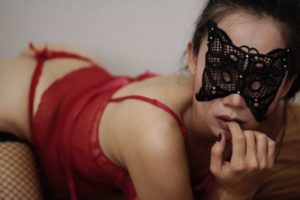 I think there is nobody on this planet who doesn't know who is Mr Grey and his fifty shades. Or what does it mean being Mr Grey? In my recent club in Germany, it was a quiet night, not so many customers. This guy came in and sat in the booth in the corner. He was wearing a blue jumper so actually, I should call him Mr Blue. I went over to say hello but he was not interested. I would say he was a bit arrogant and distant so I left him after 5 minutes talking.
He was just an average looking guy but he mentioned something that he's special.
(Oh yeah, everybody here thinks he's special!) Then I sat with another customer in the next booth, but I felt he's watching me. It kind of made me angry. If you don't want my company and pay me, stop staring!
My customer left and I sat alone while the other girls were working. Suddenly this guy came to my table and sat down next to me.
"Don't you remember me? I was here on Tuesday!"
I started to collect all the missing moments from Tuesday but I was a little bit tipsy so I couldn't remember him at all. For sure he was not the one who made me drunk. I would remember if he spent money on me, otherwise how you can expect that a dancer will remember all the guys wandering around in the club? But the situation was embarrassing.. maybe I told him something not so nice and now I don't remember?
"Do you want a piccolo (the small bottle of champagne)?"
"Yes, please!"
And the waitress girl brought a cane – it was hidden behind the bar for naughty customers – with my drink.
"Now I remember you!"
He was sitting with another girl and they spanked each other with the cane. He bent over the bar and the girl spanked him and then they changed and he got spanked. It looked like they had fun though.
"It was not really clear for me if you are the dom or the sub?"
"I like both."
I have to admit I like to talk about fetish. I wanted to understand how someone can become a fetishist. I mean HOW? And why? It's one big mystery for me. Often guys in clubs asked me to dominate them but in real life, I wouldn't play this game. Teasing and pleasing yes, but not the hardcore fetish games. Often guys ask me to spank them hard or beat them with their belt, or put the belt around their neck and lead them around the club. They also like to be humiliated while other guys are watching. But they pay me to do that. So we shared our experience and the drink came to the table one after another.
"Do you like to be spanked?"
"I don't know, I never tried."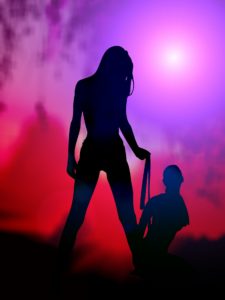 It's strange before nobody wanted to dominate me. A little spank in a kinky way during private dance was acceptable but nobody asked me in real. Since I'm learning to be more feminine, it seems it happens more often.
So I let him spank me with the cane, twice. The first one was very mild. I was more curious how much it can hurt and what reaction my body makes.
It was nothing. He spanked me second time in real. Auch! My body can deal with pain, I felt it but it was still okay. (It was still nothing compared to the pain I bear in my heart these days.)
But after discovering my limits, I forgot a small thing: that I have very sensitive skin. After 2 days the bruises on my bum still look very bad and they are in every colour not only grey. Seriously, I think I can forget G-string for the following week. If someone sees it, he might think I have a very abusive boyfriend at home!