Eiffel tower, Arc de Triomphe and Champs Elysees. It's a beautiful city although I have to confess it's not my favourite. Or maybe just because I always arrived at the Gare du Nord – if I come from London by Eurostar – and it doesn't give the best first impression of Paris. That area is just so dirty and dodgy, especially at night. But the dancers' apartment is in the centre, just 10 minutes walk from the Arc de Triomphe and the building is quite quiet. Luckily.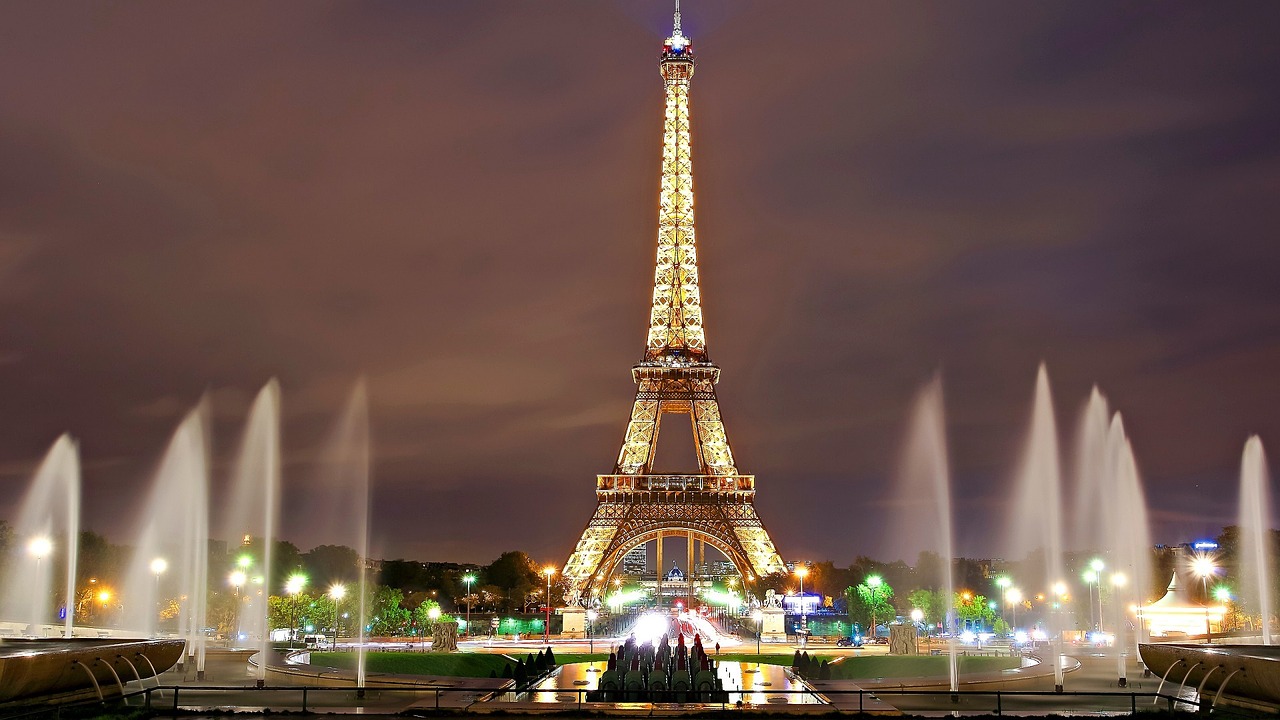 The work is okay. I already know that my perfect place where I'd like to stay longer doesn't exist. Here the club is renewed, beautiful and shiny. All well designed. One of the prettiest interior of clubs I've ever worked. The staff is nice. The girls are nice too. No pressure on girls at work, everyone works in her own tempo. The apartment is okay. Quiet, not so crowded and the cleanness is all right. I have only problems with customers. So unfriendly, so cold! And they don't want to spend money. I'm a bit surprised because by my experience French guys like me. But here they even feel offended if I ask for a dance. For f*** sake, relax, I'm just doing my job!
Like yesterday: we had 6 guys at the table. They bought a bottle of drink for themselves but they drunk very slowly. All of them was on their mobile phone. I even made a joke that we should open an Internet cafe rather than a strip club. They didn't even watch the stage show, just took a few photos (which is prohibited) and posted on their Facebook, WhatsApp etc. I saw because I was sitting behind them. And they even felt offended when a girl went over trying to sell a dance. They were quite rude actually. But guys, can you explain to me something? If I want to buy a new pair of shoes, I go to the shoe shop. You come to a strip club because you're interested in girls. So don't make faces when a pretty lady tries to communicate with you. Or go home to watch TV instead! I never understand this behaviour. Here I make money only after the dances. No drink commission. (Oh, my liver is very happy!) Some beautiful, experienced girls sit with a guy and make jokes and smile for hours to get a table dance. That means €11 for the dancer. (!) Tips are very rare. So show a little respect! Because this is not what some guys think when they say "You have an easy job. Easy money. You just have to be beautiful." Really? And definitely, don't complain that the girls look so unhappy if you behave like a douchebag with them.
But some happy moments happened to me since I'm here. The first night I arrived, I posted a photo of the Arc de Triomphe on my Instagram. And a guy that I know from Guadeloupe sent me a message. He is a professional photographer there but we never met in person as he broke his arm when we had the photo shooting arranged. And guess what? He is in Paris too! So yesterday we met for a coffee. That's what I like about travelling. I'm from London, he's from Guadeloupe and we meet in Paris! The same happened to me when I was in Macau. I know a guy from Hong Kong and we met in South Africa when I was working there. And after 2 years we met again just like good friends that they saw each other last just a few days before. I like the feeling that in any country I go on this planet I know someone there. That's amazing!
Also, I know a Spanish girl from Guadeloupe (it seems Guadeloupe is the centre of my world right now) We were not close friends there but we keep in touch via Facebook time by time. And I sent her a message that there is one girl here looks exactly like her, same face, same hairstyle and that girl reminds me of her so much. And she wrote me back: "That's my sister!" And she's coming here too in 10 days, so we will work together again for a short term. So funny! I think our planet is really such a small one. Now her sister and I are waiting for her in Paris.
And I have the feeling that this place has even more surprising for me! Maybe not every road leads to Rome but to Paris!