I definitely prefer a male manager or boss over a woman. I work with other girls and indeed we are not always nice to each other, a woman who has power over the dancers can be more harmful than our nastiest colleague. Especially the ones who were dancers themselves before and now they feel superior because now they work behind the bar. Hallelujah! Such a big step on a career ladder! I had a quite bad experience in Oslo with the girl who works at the bar. I'm really not an ass-kissing person and she has had her favourite girls already, so I didn't even try to be nicer to her than it's required for a harmonious work relationship. But once we went down to the VIP area with my customer, and he took off his jacket and looked around if there is any hanger or something for the coat. I dared to ask the girl if we have any.
"No, but we have enough coach where he can put it… as you can see." with an absolute hater in her voice just because I had this innocent question. How nice!
"I wouldn't ask if he wasn't looking for one…"
Needless to say, that put a stamp on our further collaboration. I got drunk later that night and I absolutely cannot be controlled under the influence of alcohol, so she sent me back to the changing room when I just wanted to say goodbye to the guy. (He stayed 10 more days in Oslo and I wanted to make sure he would come back as it's my money end of the day) But she didn't let me do for whatever reason. I went furious, I was screaming at her. She told me she won't help me in the future any more and I remember yelling at her: "I don't need your help! I just need you to be correct with me as you are with the others!" And I really meant it, drunk or not. I don't need any special treatment but it pulls the trigger when somebody is not correct or rude when I didn't give a reason. I'm working with alcohol and it can't be possible to get rid of the full bottles and if I'm drunk I'm more emotional, but a manager has to be cold-headed and tolerate it more not to respond to it in a bitchy way.
Even worst when the manager is a woman and she's drunk or doesn't have a clear mind. Once I had an argument with my manager in one club in London, and she went on fire! I wanted to quit from the argument but she followed me where ever I went screaming behind my back. "You think everyone is the boss's slut here?!" I tried to ignore her as this is the best way you can do but she got more and more furious. Things came to her mind – and on her tongue – that doesn't make sense. She twisted everything I've ever told her and used it against me. Things like I think the other manager is a lesbian and I was in love with one of the guys from the club and so on. She went back behind the bar and continued screaming at me – at that point I was just laughing at her inside – trying to humiliate me but it was a backfire. All the girls and customers looked at her like an evil witch who lost control over herself. The situation got really nasty and I had to call the male manager who worked in another club to stop her. I tried to be calm as much as I could, but enough is enough!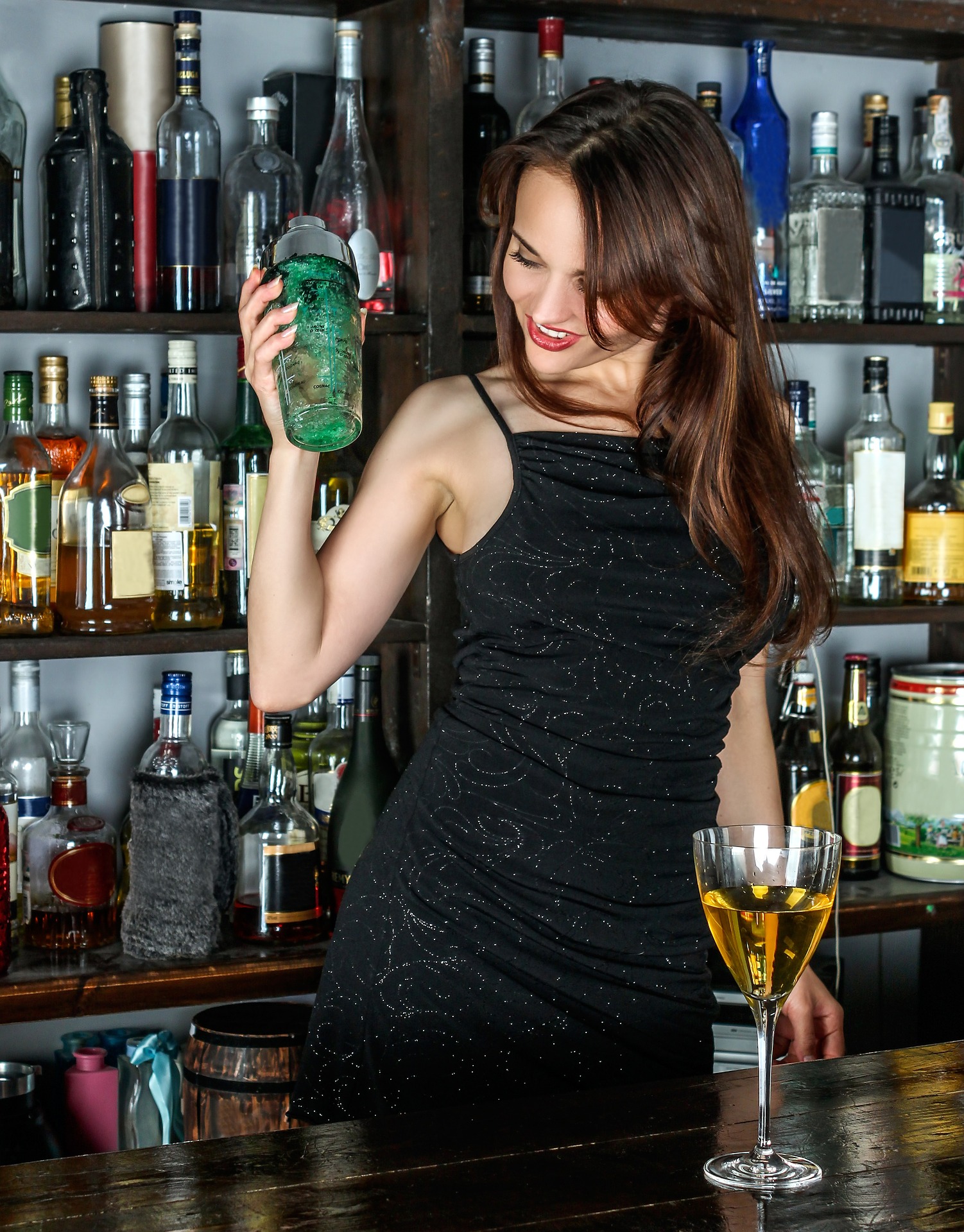 Or the worst ever when the boss's girlfriend works behind the bar. God save our souls! It happened in Brussels. Literally, that woman threw the cigarette towards me when I stood close to her. And in the beginning, I thought she's nice.. OK, every time the girls asked for a drink from the bar, she gave us only half glass while her male colleague gave us a normal adult size drink. She even saved the water, never filled up the glass properly. But that's OK. You don't take it as offensive. But that woman literally hated the girls. We could feel it. Well, if someone is not trying to climb on her boyfriend's back, maybe she would have more confidence and bigger self-esteem, and she could be happier with her life. (Just a thought.) But she's trying to hold her position too tight (both in the club and in her boyfriend's bed). Not unusual from a woman. But if the boss can't control her lover/girlfriend working behind the bar, give her a scold's bridle not to ruin the atmosphere!
Although I worked with men that have a very hectic and unbalance emotional statement, usually men are more direct and better problem solvers. And in this business trouble can happen any night. I remember when I got fired from a club in Switzerland. The woman there was also not too nice, but I've heard stories about the owner that how rude he can be the girls. There, I really didn't work well so he called me in his office and gave me 1 more week notice before he wanted to fire me. And I told him "I don't need that 1 week, I can tell you right now that I'm not happy in your club and I won't make better business to you in that week, so better not to waste our time." I was correct and honest and guess what? He let me stay in the club's apartment free of charge (because I didn't make money) until I find something else. Such a big difference in dealing with problems, isn't it?