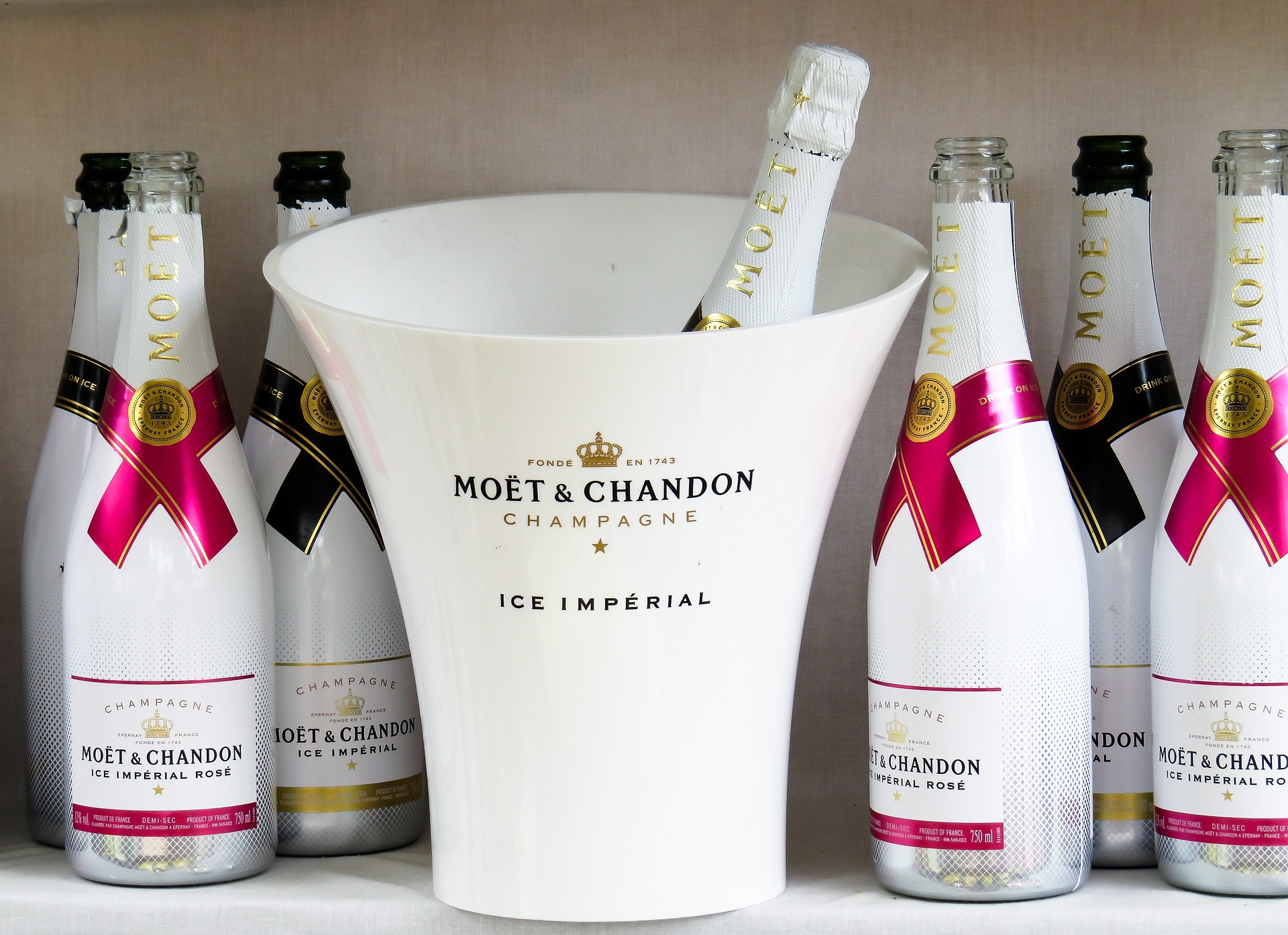 I must confess that I don't like drinking that much. In my private life, I rarely drink. OK, a bottle of wine for a nice dinner or a good conversation with friends always welcome. But I don't like the feeling when I lose the control over myself. Definitely not the big headache next day.
But I can say I only drink when I work. Not many people can say the same I guess. At work, I know my limits. And champagne and I are good friends! Not every kind because I hate the Bollinger and Moet, and I'm not a big fan of DP either. These are more acidic for me.

If anybody wants to please me, Veuve Clicquot, Ruinart and Perrier-Jouet are the best choices.

Girls like pink so I also prefer the rose. If you buy me champagne, I'm perfectly fine until 2 bottles. I mean I drink 2 bottles by myself and I can walk home with a clear head. I know it by experience. The problems start if we open the third bottle because I will immediately look for the solution how can I get rid of it. Especially if I have to take the responsibility myself to go home. When I worked in the London hostess club, we couldn't drink at all. I remember once we had a meeting and before the manager finished, he turned to me saying "And you, you are not allowed to drink here any more!" Because, of course, it was easier to work when I was a little tipsy and I just started this kind of job, but I understood him lately. The club didn't want to take responsibility for how the girls get home in the morning after work. And you can be more focused on selling and teamwork if your head is clear. So we had to change the champagne to ginger ale (with a little bit of cranberry juice if we had the rose) and everything was well organised. That was funny but we had all the small bottles of ginger ale under the sink in the ladies toilet and the dressing room. And how easy was to find a stupid reason to leave the table! I have to fix my make-up, I need my lip gloss, I have to check my phone because I wait for a message.. or just simply Sorry, I'll be back soon. And then put a tiny little ginger ale into the glass and drink it immediately when you go back to the table. Ups, my glass is empty! Or when I couldn't change the champagne, I just called another girl to the table. We shared the commission but we could help each other more and none of us got drunk. That was the main reason why I preferred to work as a hostess than as a dancer because with those girls we really worked in a team. Lots of dancers don't understand what does it mean to help each other and they can go really greedy if it comes to money.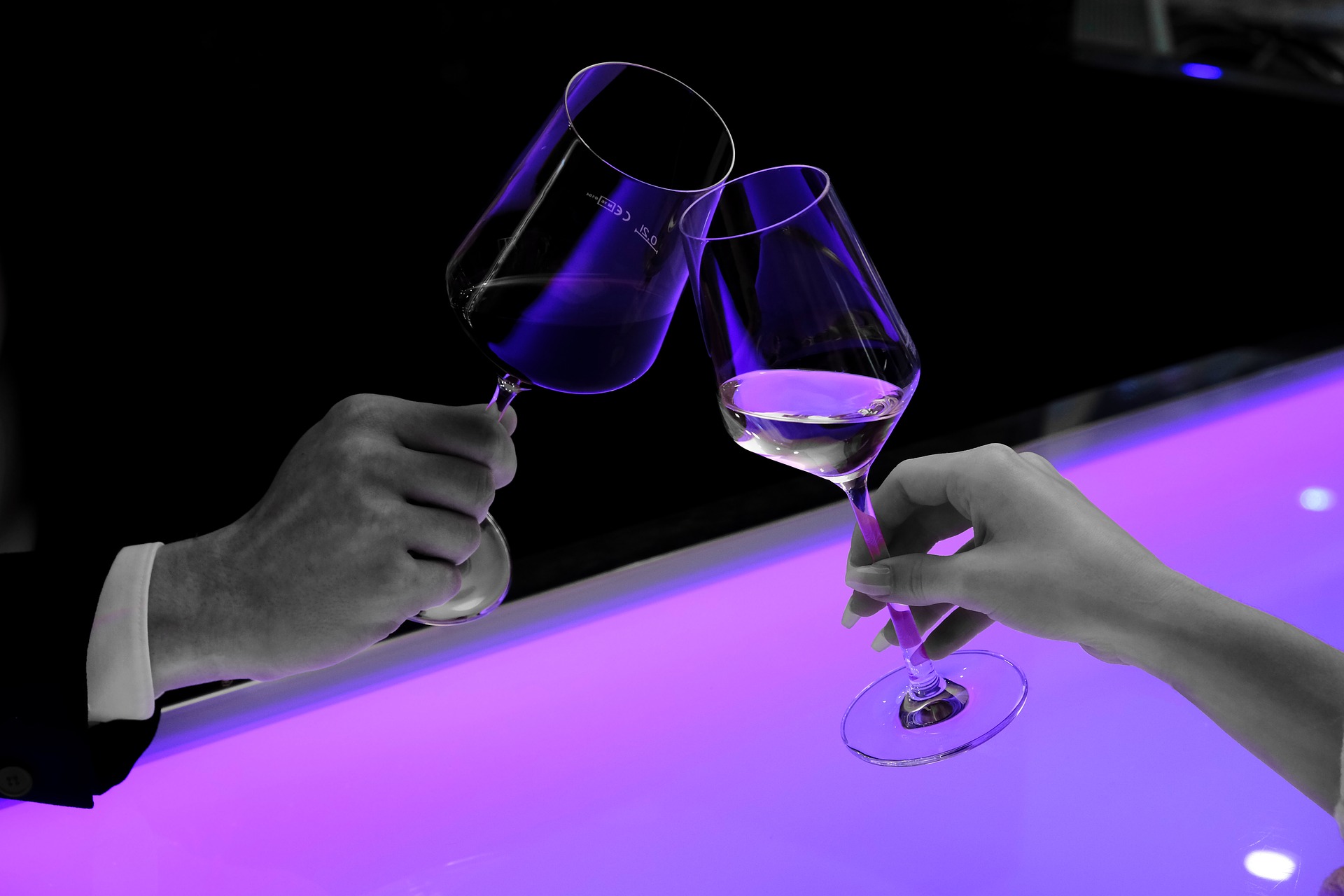 When I started this job I was new to London and didn't understand the city. And lots of time I was in a stupid situation because of a big amount of alcohol. I remember when a guy stopped me on the Picadilly around 3 am that he will take me home. He was an unregistered taxi driver. I told him the address and I fell asleep in the car. Probably he didn't understand what I was saying and when I woke up we were in another part of London. I realised the situation and started to scream at him. I got sober in a second! I realised how dangerous it can be. Or when I got robbed. I had to change the bus, but it took 20 minutes for the next one. So I decided to walk home saying it's only 10 minutes away.

But I was drunk and I walked literally from wall to wall in high heels. It was around 5 am but still dark. The guy ran after me, suddenly took my bag and ran away with it.

Another guy saw what happened and he called the police. We went a few circles with the police car in the area but didn't see anything after all. And we went to the police station for the papers and the other guy in the office told me: 
"Yes, because last week the same happened with a Russian girl, but she had a fight with the guy so she got stabbed in her back. She wasn't.. drunk."
I immediately understood that London can be dangerous if I don't use my brain.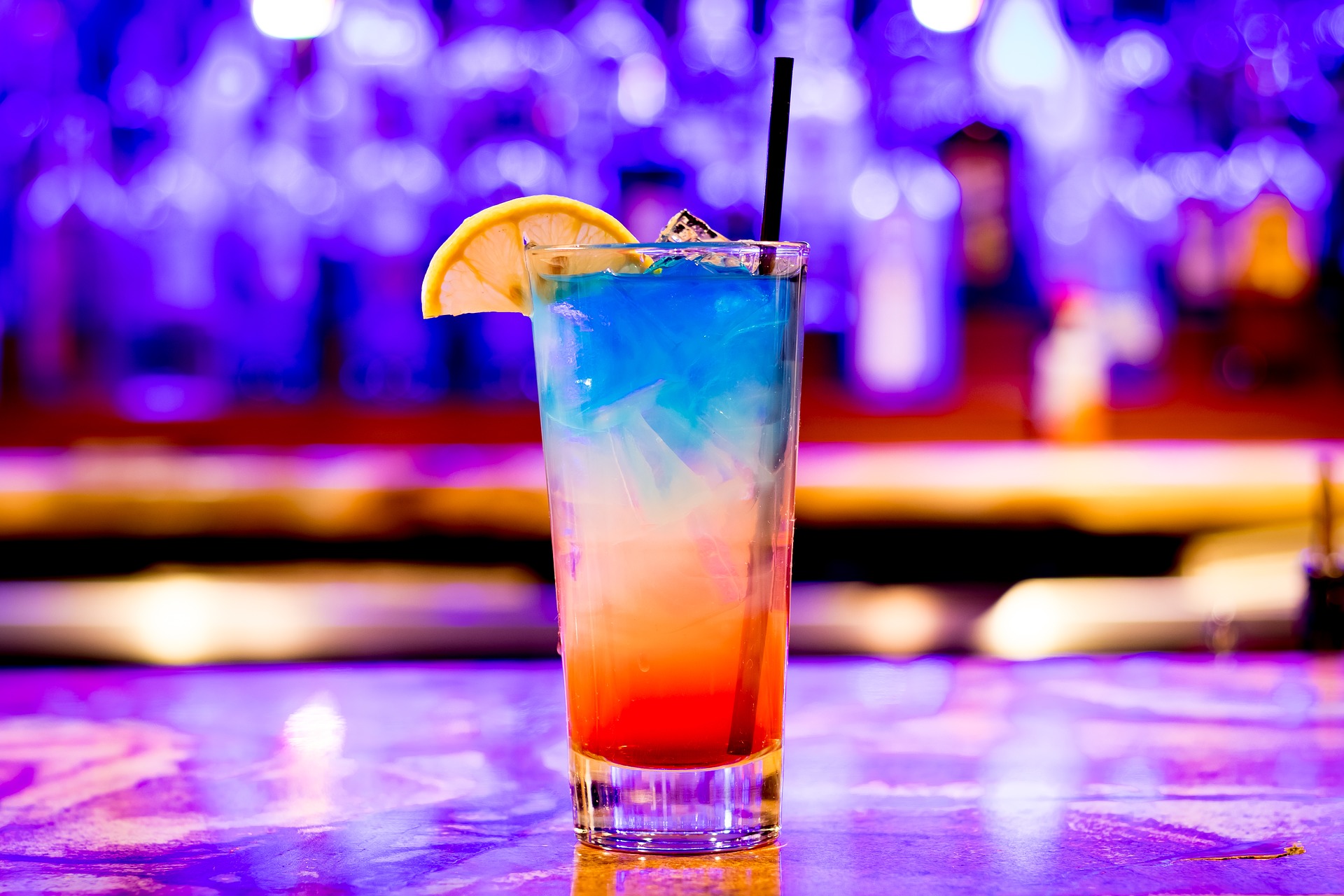 After that, I started to keep the club policy and change the champagne to ginger ale. 
I was still drunk a few times but never that much. Macau was the other place where I drunk a lot, mixing the champagne with cocktails and shots. That was something! I still don't understand how I was lucky with all the taxi drivers there and got home safely every time. In Macau, the major problem that the taxi drivers don't speak English and they are quite rude. They can stop anywhere and just leave you on the street if you start to argue with them! But with me, they were always fine and never took me for a sightseeing tour in the morning. Or my Chinese pronunciation was good enough to understand where I want to go.. So they took me home and never wanted to overcharge me or anything. But I got lost in the building once! I was fully drunk and when I came out of the elevator, I turned in the wrong direction. I didn't realise, I just saw the door, put the key in the hole, turned it, open the door… and in the middle of the apartment I realised it's not mine!

My first thought was that they redesign the place and brought more furniture while we were working and just after understood that I'm in the wrong place.

I have no idea still how I could open the door with my key! But when I wanted to leave, I couldn't pull out the key from the keyhole so I needed to call somebody to fix it. The little Chinese guy came with sleepy eyes (it was 4 am) and he thought I'm totally crazy! Took me a while to explain to him it's not my apartment! I still laugh when I think of this story.
So yes. Even I work at nights, I don't like drinking that much. And you have no idea that some girls working in clubs, they hate alcohol too!